Taking a look at 2019's Q1 video marketing analytics and utilizing them to forecast what's coming next!
With the huge media month of Ramadan around the corner in MENA and beyond we thought it would be beneficial to breakdown what's been happening over the past 3 months of 2019 to help you decide on the best plan of action for Ramadan. Log onto our Mintrics' app for daily insights!
Video Length Breakdown
The video length breakdown highlights that longer formats are on the come back for sure. However when we look at the consumption and interaction rates, the shorter the video is the higher the consumption…
0-60 second videos account for only 8% of the market production, although they own the highest rates of consumption which is 50% as shown below, which can only mean two things; people love engaging with shorter video lengths, the ad budget is high for this length. (See the purple in the chart)

1-2 minute videos also account for 8% of the production, but the consumption rate decreases to 30%, indicating a lower ad budget (mint)

2-3 minute videos account for 18% of produced videos as well as 15% engagement (turquoise)

3-4 lengths are accounting for 11% of the market and only 3% engagement in return (yellow)
As every data analytics guru asks… What do the numbers mean, what action should you take?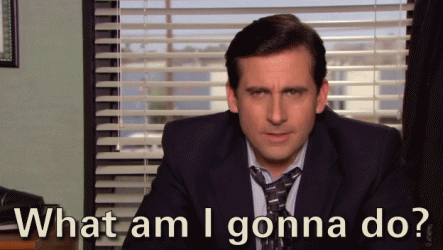 We advise you to consider shorter video lengths and push more of your ad budget towards this format .
So arranging the lengths from the most engaging to the least noticed, it'll go like this:
0-60 seconds: 50% of the market engagement

1-2 minutes: 30% 
Top Industries
Looking at the views in quarter 1, we can take a glimpse of who is ramping up before Ramadan. So the top active industries are:
NGO

Telecommunication (surprised?)

FMCG

Services

and Electronics
Notably, non-governmental organizations have been on the upswing for a good while…(See the social video stats report'18) 
This quarter, in fact, they grossed 328M views in the first 3 months of the year. Who knows if they'll keep it up for Ramadan!
As a social video analytics tool, we see telecom brands topping the most charts. But this time, however, telecoms are being pushed behind NGOs – Perhaps only because they're taking a break preparing for Ramadan campaigns (we know that for a fact).
Despite that, they managed to total of 246M views.
 FMCGs are in the 3rd wheel with 109M views, here's Coca-Cola's latest campaign. Perhaps you've seen Elaraby Group's ad – (yep, they're still publishing the same song over & over again).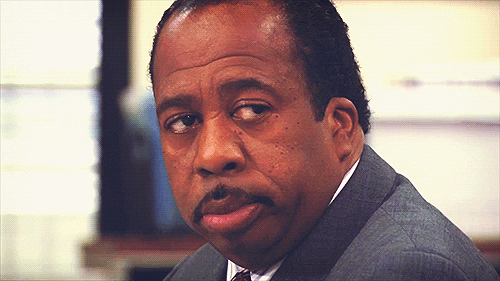 Services and electronics coming fourth and fifth with 133M and 58M views; take a quick peek at Otlob's latest campaign with Orange featuring Abu Hafiza. 
Top Brands
The top-performing brands across all industries in terms of viewership are:
Ommar El Ard

Mashroua Nefsy Ataalem

7Nujoom

Etisalat Misr

Telecom Egypt
We weren't fully surprised upon seeing Ommar El Ard the most viewed brand these past three months, but the 189M views they grossed were unexpected considering the content they produce (mostly repeated cross-posts).
We have Mashroua Nefsy Ataalem (under the same organization of Ommar El Ard) in the second spot with 100M views followed by 88M views from 7nujoom; publishing entertaining content.
Etisalat Misr and Telecom Egypt aren't new to the video space, they were 4th and 5th with 66M, 50M.
Quarter 1 Video Trends | Egypt
1. Sports
If you're a sports fan then you probably have seen that the Egyptian League is now running. On that front, WE (Telecom Egypt) have participated in Q1 with its campaign pushing El Ahly FC. Their video also garnered 28M views – It's our 1st winning video grossing the most views in Q1!
2. Folklore Songs
Seems like this copy isn't doing too great having garnered only 15M view
On an unrelated note we have a question to Orange's campaign producers, what's with that German Shepherd in all of your ads? 
3. Celebrities
Etisalat feels the LOVE-in-the-air all going to Ahmed Helmy, and with Arabs Got Talent now running on tv, it was a good approach from their side that got the conversation going for a couple of weeks about this ad!
It grossed Etisalat 65M views in those 3 months.
4. Millennial Influencers 
Coca Cola featuring Amir Eid, Abo, Esseily and Hana Ghoniem covered all the millennial appealing aspects in one video, including the curly hair! With the talk rising towards natural hair in Egypt and the go-natural events , Coca Cola has got it all.
On the contrary, the video garnered 14M views
5. Mother's Day
Of course, mother's day consumed most of the production the previous months, it has been one of the major conversations in campaigns during February and March. We have Elaraby Group looking for emotional appeal. Despite the repetitive cross-posting that's on-going until now, it has garnered 6M views on Facebook only while the brand's collected 14M views within this quarter.
To learn more about the video marketing trends, estimative paid views, and ad budgets of the most competitive brands head to our competitive leaderboard and get a closer look at the top-grossing videos in your industry! Here's a link to free one week trial! 🥳 Just hit the free plan button!